---
Modern websites
Looking for a website for a small business that offers visual appeal and mobile accessibility, designed to turn your visitors into customers? Look no further ! We want your business to be successful, so all of our websites are built based on years of user experience and web browser best practices.
---
Basic website package development service
For small businesses and crafts, we offer the creation of a basic package of websites at a price of HRK 2,500.00. The pages are of modern design and are adapted to mobile devices. The basic package consists of 5 pages: Home, Products / Services, Contact, About us and a page of your choice. The deadline for creating the site is 14 days after you submit the necessary documentation. As part of the service, we do domain registration and e-mail address and help you choose affordable accommodation for your site on quality hosting services such as
Hostinger
and
Bluehost
.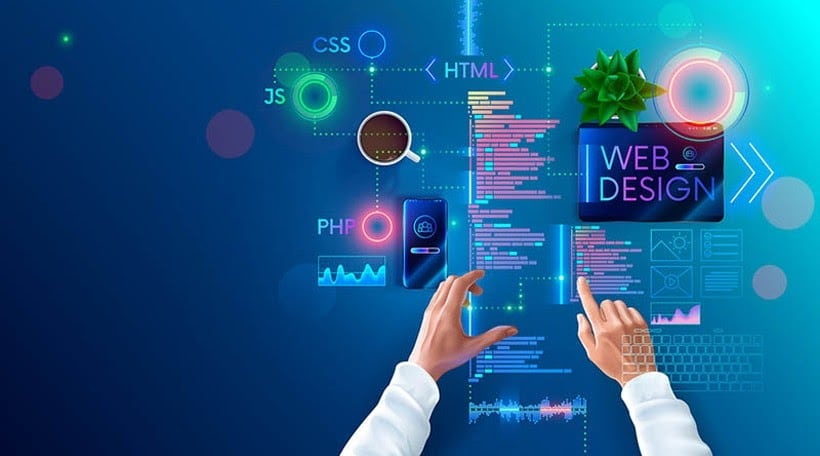 Additional pages and functionalities
In case you need to create additional websites or additional functionalities, we will create a special offer for the service. A special offer can be prepared after we hold an initial meeting at which we would agree on a detailed specification of your request, the dynamics of web design and its functionalities.
SEO optimization
In order to increase the visibility of pages in search engine results, such as Google, we offer you an SEO site optimization service and a link to Google Analytics so that we can track the traffic that takes place on your website.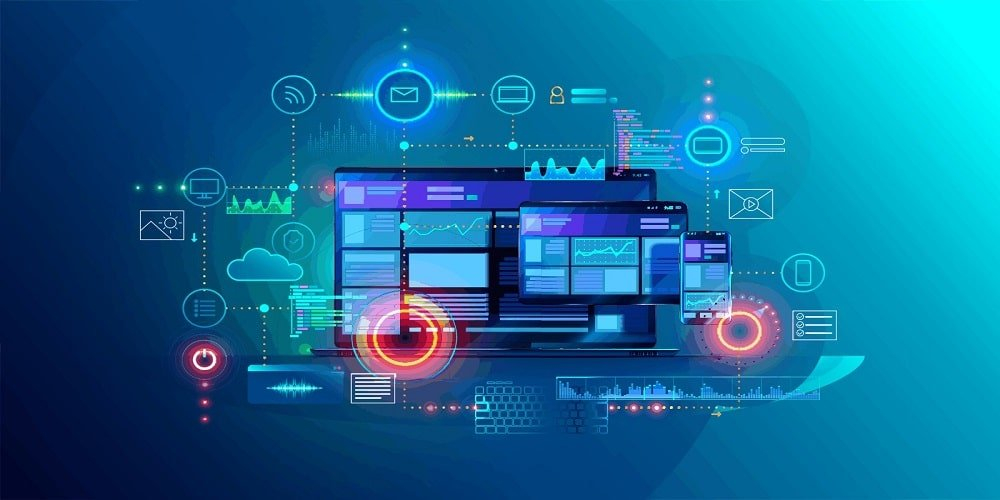 ---
Website maintenance and updating service
If you have an existing website for which you need redesign, help with maintaining the functionality of the site or need to add new content, we offer the possibility of contracting maintenance according to the price list per hour of service or creating an annual plan with the possibility of discounting the service. As part of the service, we offer you to maintain the functionality of the website on the WordPress platform by updating WordPress, its add-ons and themes. We offer services for the implementation of new functionalities and content: images, text, font, style and background.
---
Offer for new clients
In cooperation with our partner Idoneus doo from March 2022. We are giving away a package of advertising on the most visited business search engine in Croatia - MojKvart in the value of HRK 3,480 with a service duration of 12 months to all clients with a contracted service of creating and maintaining a website. In the MojKvart.hr package you get the publication of the company's profile with contact form and map, the possibility of publishing offers and coupons, detailed attendance statistics, daily customer support, SEO - optimization for Google search and a link to the website.
FAQ - Frequently asked questions when creating a website
1
What is an Internet domain?
An Internet domain is your web address that users type in the browser's URL bar to visit your website. The domain name becomes your business address, so be careful to choose the correct domain name. Your domain name should be easy to remember and easy to type.

The Croatian academic and research network CARNET manages the national domain of the Republic of Croatia - hr . Each business entity is entitled to one free hr domain with the company name.
Web hosting is an online service that allows you to publish your website on the Internet.

In practice, companies specializing in web hosting manage Internet servers (servers) on which users can rent a certain capacity of servers that serve to store data and files necessary for the operation of your website.
3
How long does it take to create a website?
It takes about 14 days to build an average website. Preparation is always half the job, so it is very important that the client delivers materials for the website on time, such as photos, logo and texts.

For more complex websites with advanced functionalities such as web stores, creating a website can take several months.
4
What are the steps in website development?
The first step is always a meeting, in person or remotely via teleconference or phone call. We certainly want to have a good understanding of our client's business and goals.

After that, we present visual materials to show the client the direction of the design we will take.

Creating a website is a collaborative process and we encourage our clients to give feedback on each step. Testing and commissioning is the last phase of our web design service in order to provide our clients with a complete and professional website.
5
What is the best technology for creating a website?
At Freestyle, we use the WordPress platform because it allows us to develop websites that fit different budgets.
WordPress is open source software that you can use to create a beautiful website, blog or application. WordPress is a leading CMS (Content Management System) platform used to create and maintain websites. CMS allows you to easily publish and modify the content of the website. Currently, 39% of websites use WordPress, from hobby bloggers to the largest online news websites. More than 60 million people chose WordPress because of its features:
High performance
High security
Customizable design
SEO optimization
Powerful media record management
Simple and affordable
Scalable design of mobile websites
55,000 add-ons to extend functionality
6
Can I make a website myself?
Websites are a critical component of any business, so it is important to develop a quality website. We suggest hiring a professional web designer because this means that all the essential aspects of creating a website will be included. This may not be possible if you try to make a website design yourself as each aspect requires a high level of understanding and specialization such as:

- unique design
- Impeccable user experience
- responsive web design
- Comprehensive SEO

7
What does responsive web design mean?
At a time when the internet was a new concept and we were all using ordinary phones, websites were designed for a desktop screen of one size. Now with numerous screen sizes for desktops, cell phones and tablets, web design has had to be customized to ensure that the user on any device continues to have a positive user experience.

Responsive web design means changing navigation, layout and content for a good user experience. Responsive web design is not another type of technology, it just means that the website responds to the device being viewed.
8
How often should the website be updated?
On average, it would be prudent to maintain your website at least once a month. Websites need to be updated along with the growth of your business. As the business grows, so does your website. This includes updating text and photos, services and products, design elements, functionality and user experience.

It is important to analyze your website in relation to your competitors to make sure it is compatible and up to date with industry standards.
SEO stands for Search Engine Optimization. A web search engine allows Internet users to use keywords to search for terms on the Internet. Google is the most common web search engine used but there are other search engines like Bing or Yahoo. When a user enters a keyword, the search engine returns a results page. The search engine ranks pages based on their relevance to the keywords used for the search. These ranks are determined by algorithms, which differ depending on the search engine.
93% of the online experience starts with an internet search engine
96% of mobile users use Google search engine
32% of users click on the first result in search results.

Search engine optimization (SEO) is a practice that ensures that these search engines see your website as relevant enough to appear high on a search engine results page. If you attract visitors who will do some activities on your website, you will rank better. But it doesn't happen naturally, which is why you need a clear SEO strategy for your website.
SEO is your 24-hour salesperson
increases traffic to your website
provides awareness of your brand
affects the growth of customer trust due to good search engine results
Your competition uses SEO to attract customers
No matter what service or product you are selling, you have a chance of success in the search engine. And as a smaller business you have the opportunity to find your way to success by optimizing your website. It doesn't matter that you have a lot of pages or that you have to spend too much budget to improve your internet visibility.